Note: This post contains affiliate links. I'll get a small commission if you buy through the link, but it will not cost you more money – a great way to support a small business and add to your reading list.
I have always been an avid reader, and over the last few years, I have fallen in love with self-help books and tales from inspiring business leaders about their entrepreneurial journey.
With the New Year just around the corner, I thought I would get ahead of the curve and suggest what I consider the best books for entrepreneurs and those looking to start a small business in 2022.
Best books for entrepreneurs 2022
In my experience, mindset plays a huge role thought the entrepreneurial journey and working on how to reframe the way you think to set you up for success even in the face of a perceived failure requires continual work. However, not all work has to be complicated.
To ease you into my list of best books for entrepreneurs, I want to begin by recommending a book written by one of my all-time favourite people, actress and writer Mindy Kaling.
Why not me? by Mindy Kaling – This book is excellent for anyone struggling with self-doubt or those stuck in a negative loop. One of my favourite takeaways from Mindy's career journey before starting on the American version of The Office is her ability to follow her dreams. After struggling to get her career off the ground, she co-wrote and starred in a play that got her noticed by the creators of The Office. 
So, if you feel like you aren't able to achieve your goals and feel boxed into your current situation, this book will make you laugh and give you the kick up the butt you need to start following your dream.
At this point, it is also worth noting that all of her books are fabulous, and, if you are a Mindy fan, listening to her narrate her audiobooks is like having her tell you stories in your ear. What is not to love?
Gina DeVee's book The Audacity To Be Queen: The Unapologetic Art of Dreaming Big and Manifesting Your Most Fabulous Life is one of those books where it does what it says on the tin – and I love it.
In fact, this is the book that made me finally stop dreaming and start doing, so it comes with the highest recommendation from me. What I found helpful about Gina DeVee's approach is that it helps you to address your inner saboteurs head-on. You may not even realise how you have been holding yourself back – I certainly didn't.
If you have been looking for a way to get your business idea off the ground, this book is like having a cheerleader in your pocket.
If you have ever stopped to think about whether your thoughts are actually yours, or if you thought you chose your path in life but have come to realise that you have been playing it safe to please other people, the book Untamed: Stop Pleasing, Start Living by Glennon Doyle will be right up your street.
This one is for the freethinkers or those who want more from their lives but are unsure what 'more' means – even if it landed on your lap.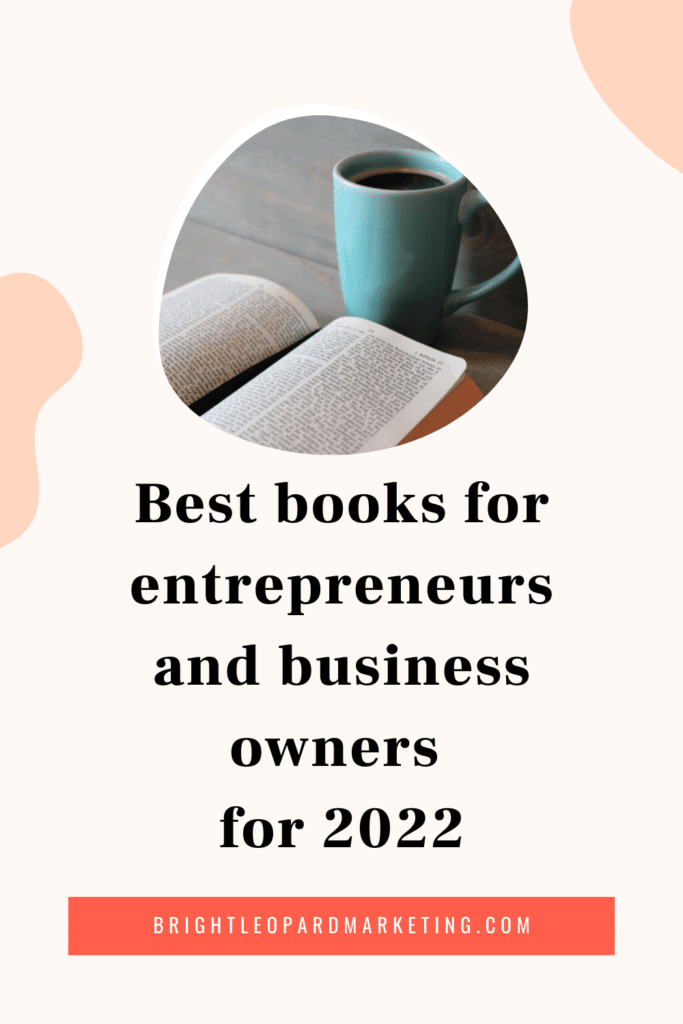 Best books for starting an online business 2022
Following the roaring success of his popular podcast, Pat Flynn released Will It Fly?: How to Test Your Next Business Idea So You Don't Waste Your Time and Money. It will literally help you decide whether it is a good or bad idea to launch your business.
It is ideal for people who aren't from a business or marketing background as it will walk you through ways to conduct market research and work out who your competition is. It will also help you if you are looking to carve out a niche within the sector you operate in.
If you are not ready to commit to buying a book at the moment, I highly recommend the Smart Passive Income podcast to help you kick-start your entrepreneurial journey.
I am so pleased to include Carrie Green's book She Means Business: Turn Your Ideas into Reality and Become a Wildly Successful Entrepreneur in this round-up because it contains practical and actionable steps.
Carrie opens up about her entrepreneurial experience and how bloody lonely it can feel. However, it is packed with some great advice, and Carrie has handpicked a selection of inspirational quotes. If you plan to launch your business online, this is one to add to your reading list.
The award for the book with the longest title goes to Be: A No-Bullsh*t Guide to Increasing Your Self Worth and Net Worth by Simply Being Yourself by Jessica Zweig.
I mean, what else can I tell you about this book that isn't included in the title? I made the mistake of getting this book as an audiobook, so don't follow in my footsteps. Get the paperback version as you will miss out on the value of the diagrams and examples Jessica uses to get her points across.
If you have been trying to build a personal brand, this book is most certainly the best option for your goal.
How many times have you seen an entrepreneur or industry expert tell you about their magical results following their carefully curated manifestation process? Well, for me, some of this book needs to be taken with a pinch of salt; however, if you are looking to learn more about manifesting your best life, The Secret by Rhonda Byrne will guide you through the art of the law of attraction.
I certainly think this book is a worthwhile read, especially if you have struggled with your mindset or are a glass half empty type of person.
Best books to read for business success
Habits. Bloody Habits. Good habits, bad habits, habits you didn't realise are habits… basically, all the habits are covered in Atomic Habits by James Clear.
Do you start something on a Monday, give yourself the day off by Tuesday, then entirely fall off the waggon by the end of the week? Or maybe you are stuck in a rut and need a bit of guidance to establish better boundaries? On the other hand, perhaps you are the type of person who waits right up to the day before a deadline to start a project. No matter how you answered these questions, taking some time to consider the second-nature habits you have and deciding whether they are good, bad, or neutral is probably a worthwhile exercise.
This book is for all the women working in the corporate world. Lean In; Women, Work, and the Will to Lead by Sheryl Sandberg covers a wide range of obstacles that women face in the workplace and discusses methods to allow women to lean into their powers in the workplace.
This open and honest tale from the chief operating officer of Facebook talks about struggles women face in their careers – especially when it comes to toxic workplace cultures. From having children and going back to work to women leaving the corporate world, this eye-opening book is a great read for anyone who sees themselves as a future leader.
OK, now it is time for me to proper fan girl… hold onto your knickers, girls!
Jen Sincero is a #1 New York Times bestselling author who has released a series of Badass books, which are… well, they are totally badass!
Depending on where you are in your business journey, each book will resonate with you at a different point.
If you are starting, try You Are a Badass: How to Stop Doubting Your Greatness and Start Living an Awesome Life. I was gifted this book by a very important person in my life, and I honestly can say that it changed my life and way of thinking. It really helped me deal with feelings of self-doubt and negativity in a few areas of my life. If you want to start your own business, change your career, or make a change in your life (no matter how big or small), this bright yellow book will provide you with the tools you need to take action.
Money mindset is such an essential factor in business, and I think it is so easy for everyone to undervalue what they bring to the table. If changing your attitude towards money is something you would like to do, this is the book for you! You Are a Badass at Making Money takes a fun yet practical approach to overcoming what is holding you back from making money. If you have a scarcity money mindset or think talking about money is crass, this book will help you address and reframe your money story.
I hope you have enjoyed this round-up of the best self-help books for entrepreneurs. I have a genuine love for all of these books, so I am really interested in seeing if any of them resonate with you. Contact Bright Leopard Marketing or DM on Instagram, and let me know if you decide to add any of the above books to your reading list!