Many small businesses and startup entrepreneurs have focused their marketing efforts on prominent social media platforms, especially Instagram and TikTok. So it's an easy way to get started, right? Well, yes, but it's only the beginning.
As your business grows and your marketing presence expands, you need to take ownership of your data. Otherwise, you are putting your business at risk because you have no control over your account and connections if you only hold them on someone else's platform.
Why is email marketing so important?
Email marketing is a great way to build relationships with your existing and potential clients. With social media, you have little to no control over where your information is housed and how it's used. Email marketing is also inexpensive to create and direct targeted emails to your existing and potential clients—even without a big budget.
It is also one of the best marketing tools to nurture leads through the sales funnel, helping your business to connect with your ideal clients through strategic storytelling and carefully timed emails directly to their inboxes.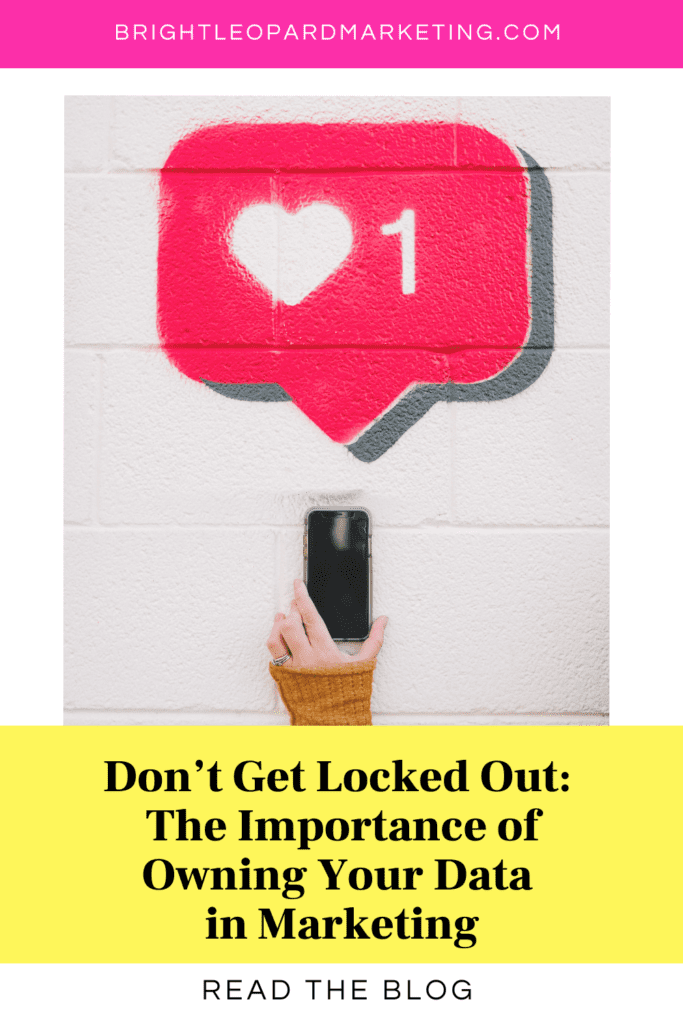 How do you get started with email marketing?
There are a lot of great email marketing platforms, but we use ConvertKit because it's a low-cost option and easy to set up. You can get started with Convertkit for less than $30/month (depending on how much data you hold).
If you are based in the UK or EU, you'll need to get some advice on GDPR and have a process to tick all the legal boxes. You'll also need to register with the ICO. You can find out more about how to be compliant here.
The main thing is that your data is secure, and you don't hold any sensitive information about your contacts, such as their passport number.
Why email automation works better than newsletters?
Newsletters are great for connecting and delivering timely info, but automation is best for keeping your customers informed on a schedule you create. You're not tied to a single time frame, event, or location for sending messages.
For example, if someone signs up for a welcome discount and doesn't use it, you will want to see if there is a way to move them down the sales funnel. A timely email to offer them free shipping if they order in the next 24 hours could be the difference between making or losing a sale.
If you offer a lead magnet like an eBook showcasing recipes that include your food product, you can follow up with emails to showcase how to use your product in seasonal dishes for a sales boost throughout the year.
Checklist for implementing automated emails
With a robust email marketing strategy, you can target your ideal audience based on their behaviour. Here's a checklist to help you implement automated emails.
Create different email lists for different types of customers. Each list should include your most essential subscribers, such as frequent buyers or leads who have shown interest in certain products or services. Use behavioural data to create segments that have engaged with your business at different times and trigger relevant messages to be sent out accordingly.
How do I track my results?
Generally speaking, open rates and clicks are vanity measures. Due to data restrictions and privacy laws, most platforms cannot report exactly how your email has performed.

Instead, look at conversions. What has driven sales? How many people have hit 'reply' to start a conversation?

Although measuring what types of emails have a better open rate, more click-throughs, or greater impressions is important, you must look for what makes money and creates conversations about your product or service. Focusing on this key element will boost sales but be careful not only to send sales messaging.
It is also important to have a way to track where the lead originally came from – did it come from paid ads, social, SEO, for example? This approach will help you determine the best ways to source qualified leads and quantify your digital marketing efforts.
ConverKit is excellent for tracking and has simple tools to help you create clever marketing solutions for your business.
Over my 13+ years working in digital marketing, I have used my fair share of email marketing service providers. So, instead of wasting time trying to find one that works for you, use my experience to get going. You can use this unique link to access a free ConverKit trial to see how it works for your business.