In this blog post, I want to talk to you about knowing your audience or, in marketing lingo, your Buyer Personas.

Have you ever seen Selling Sunset? If you haven't, it doesn't matter. Essentially, it's about a group of very glamourous real estate agents in LA who sell multimillion-dollar houses to high-end clients.

In season three, one of the agents, Davina, approaches the agency's owners to list a $75 million house – its highest value property ever. The owners told Davina that it wouldn't sell, it was over-priced, and they didn't have the clientele to shift the property.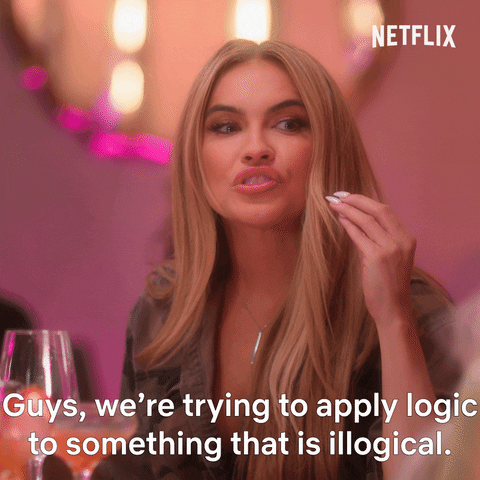 Fast forward to season four (spoiler alert), the $75 million listing didn't sell, and Davina was out of the door, leaving the owners in the office doing an 'I told you so dance' – well, that bit didn't happen, but I am sure they did one away from the cameras.

When it comes to selling a product or service, you must know who you are selling to establish the best method to connect the dots emotionally to sell (without being salesy). And that's why you need Buyer Personas.

How to build Buyer Personas

First of all, you can have more than one Buyer Persona. Depending on your ideal clients, you can have as many as your business requires.

To build out each Buyer Persona, you should give them a name and then establish their demographic details, interests and behavioural traits.

Once you have this info, you need to get into their motivations, goals, pain points, and buying patterns.

Moving forward, every marketing campaign or piece of content must directly speak to them. If an aspect of the strategy doesn't sit right (you don't have any clients with a $75 million budget, for example), you will need to drill down your campaign until you tick all the right boxes for your clients.
Need help with your Buyer Personas?
With over 13 years of experience in content and digital marketing, Bright Leopard Marketing can help you build Buyer Personas that will guide your strategy to create content that your community wants to engage with.
Contact Bright Leopard Marketing to find out how we can help you grow your business online.
Sign up for our weekly newsletter and get content marketing tips sent straight to your inbox if you enjoyed this article.